Taxi From Lyon Airport to Grenoble
Book a Lyon airport taxi, for your trips from Lyon Saint Exupéry airport to the Lyon region and surrounding towns.
Lyon Airport Taxi
An excellent taxi service
15 years of quality experience
more than 5000 races carried out
Taxi from Lyon airport to more than 90 cities in Europe
Need a taxi for Lyon airport?
A unique comfort and safety experience during your taxi ride
Punctuality
We know how precious your time is and we put everything in place to get you to your destination on time: flight tracking, shortest and fastest routes, etc.

VIP welcome
15 to 30 minutes before your arrival at the pick-up location, a professional taxi driver is ready to greet you with a sign marked with your name.
Free waiting
Train or flight delays can happen, or an unexpected event during the trip. In these circumstances, our team offers you the wait for free, at no additional cost.
Transparent taxi fare
The price of your trip is defined in advance when booking your taxi and without hidden costs. Our fares are in accordance with official taxi fare regulations.
Taxi From Lyon Airport to Grenoble
With a hassle-free, completely personalized transport taxi from Lyon airport to Grenoble, start a getaway in Lyon off right. Avoid wasting your valuable time attempting to figure out the French transit system or putting your valuables in danger in the crowded train terminals. Instead, unwind while selecting a taxi from the Lyon airport to take you to Grenoble.
Your English-speaking chauffeur will be there for you as soon as your plane touches down at Lyon's airport, bearing a sign having your initials on it, close to the departures gate. Your driver will greet you, assist you with your bulky luggage, and show you to the chosen car. Each of our carriers get real-time updates on the projected arrival time of your jet, so irrespective of whether you're late, your driver is going to be ready wherever you arrive. This helps guarantee that the pickup process runs well.
Your amiable driver will answer any queries you may have and provide you tips on the must-visit attractions and best things to accomplish while in Lyon as you travel by taxi from Lyon airport to Grenoble. Everything is handled and taken into account, so all that remains to do is take in the stunning French scenery while taking a leisurely transfer.
Your comfort is our top focus at Lyon Airport Taxi. Due to the fact that every group requires an alternative vehicle size, we have a large fleet of Lyon airport taxis. For your ride from Lyon airport, you can select one of our chic sedans if you're going with a maximum of four passengers. You can all fit in one of our roomy minivans if your group is somewhat bigger (up to 8 passengers).
Why US?
Our company has a lot to offer beyond merely our Lyon airport transportation service. When you make a reservation with us, you can count on receiving round-the-clock customer service, completely customized in-destination excursions, and unmatched costs. Take benefit of our renowned skip-the-line passes for the top sights in Lyon, like the Fourviere Basilica or the Musee des Beaux-Arts. Your chauffeur will personally hand over these tickets to you on the time of your pickup, saving you from having to spend any time in the lengthy ticket queues.
Hand chosen & English spoken drivers
A standard taxi from the line would cost the same.
All drivers are punctual.
365 days a year via phone and email
Our Vehicles
Sedan Car
3 passengers
2 medium sized bags
3 small sized bags
Mercedes E class
3 passengers
2 medium sized bags
3 small sized bags
MPV
4 passengers
4 medium sized bags
4 small sized bags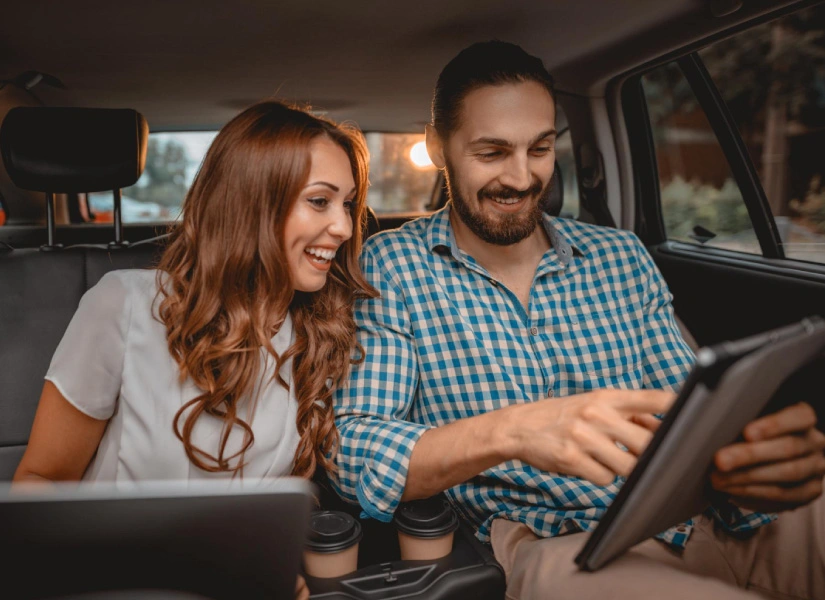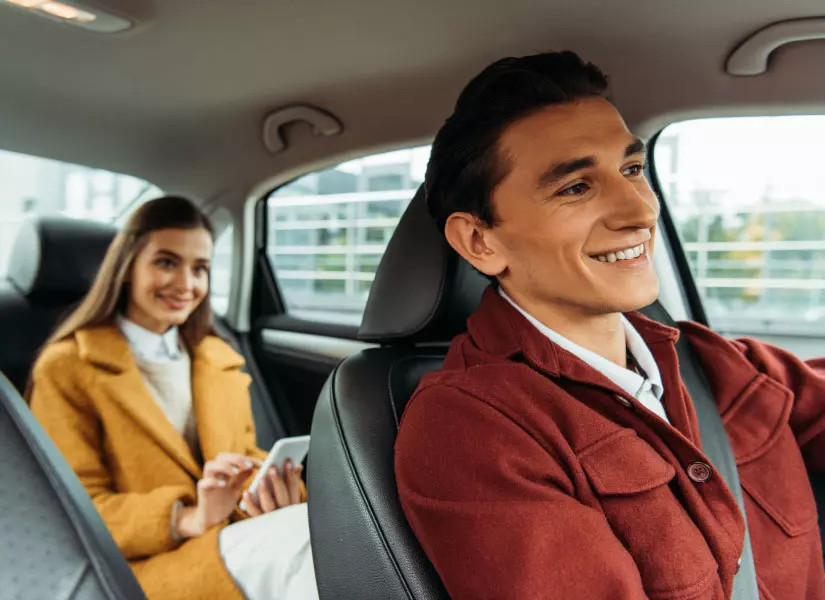 Minibus
7 passengers
7 medium sized bags
7 small sized bags
Mercedes V Class
7 passengers
7 medium sized bags
7 small sized bags
Minibus
8 passengers
8 medium sized bags
8 small sized bags
Professional taxi vehicles
Discover the characteristics of our taxis
Clean vehicle (cleaning after each race)
3 people and 3 pieces of luggage (Sedan)
8 people and 15 pieces of luggage (Van)
Vehicles adapted for ski resorts (snow tires)
Taxi fares Lyon Saint-Exupery airport
Take advantage of the most advantageous taxi fare for Lyon-Saint-Exupéry airport with impeccable quality of service and transparent prices. The table below shows the prices of taxi fares from Lyon-Saint-Exupéry airport to ski resorts, surrounding towns, Lyon Part-Dieu and Perrache train stations.
*heure de nuit : 19h00 à 7h00
Contact Taxi Lyon Airport
Need a taxi for Lyon-Saint-Exupéry airport? Contact a taxi from Lyon airport on 04 69 96 19 00, by e-mail or via the contact form. Leave us a message and our team will get back to you as soon as possible.