Taxi Lyon airport
Official taxi of Lyon
Book a taxi Lyon Airport specializing in transfers from Lyon Saint Exupery airport to the Lyon area and surrounding towns.
Taxi Airport Lyon
A taxi service of excellence for Lyon Saint Exupéry Airport
15 years of quality experience
more than 5000 rides carried out
taxi from Lyon airport to over 90 European cities
Need a taxi to Lyon airport?
a unique experience of comfort and safety during your taxi ride
Punctuality
We know how precious your time is and we do everything we can to get you to your destination on time: flight tracking, shortest and fastest routes, etc.

VIP reception
15 to 30 minutes before your arrival at the pick-up location, a professional taxi driver is ready to welcome you with a sign with your name on it.
Free waiting
Train or flight delays may occur, or an unexpected event during the journey. In these circumstances, our team offers you free waiting at no extra cost.
Transparent taxi fares
The price of your journey is defined in advance when you book your taxi and there are no hidden charges. Our rates are in accordance with the official taxi rate regulations.
Lyon airport taxi service
Lyon Airport Taxi is an official taxi service available 24 hours a day for all journeys from Lyon Saint Exupéry airport to the Lyon region (train stations and surrounding cities throughout Europe (Geneva, Brussels, Milan, Barcelona, etc.).
Much more than a taxi service to Lyon Saint Exupéry airport, our mission is to offer each of our passengers a new and unique taxi experience.
Indeed, our taxi service provides you with professional, polite and courteous taxi drivers who listen to your expectations throughout your journey.
Moreover, our vehicles are specially equipped (comfortable seat, phone charger, Wifi, etc.) to ensure your comfort during the journey. In addition, a taxi centre with a dynamic team supervises your journey in real time in order to guarantee you a journey in the best conditions.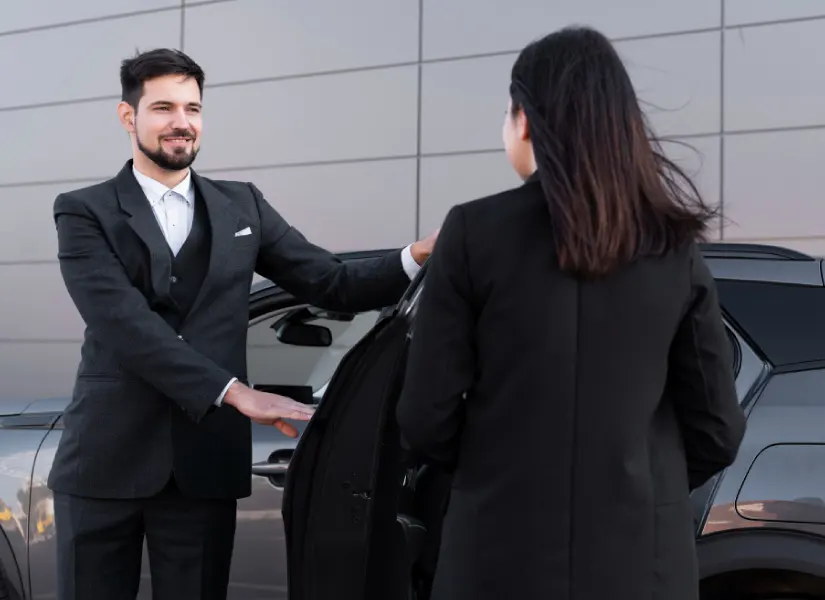 Taxi from Lyon, Railway stations, Airports.
We provide you with official taxis from the city of Lyon to facilitate your travel to and from Saint Exupéry airport or Lyon Part-Dieu / Perrache train station.
Booking a taxi on our website takes less than 5 minutes and pick-up can be immediate or for a later date/time.
However, booking your taxi ride avoids the traffic jams at taxi ranks or the congested taxi ranks at the exit of Lyon's train stations and airports.
In addition, our service is fully transparent on its rates and has no hidden charges.
Long distance taxi lyon
Need a long distance taxi in Lyon? Our team of professional taxi drivers is available 24 hours a day to transport you in complete safety.
Indeed, our long-distance taxi service takes care of all your journeys from Lyon to the surrounding towns (Chambery, Saint-Etienne, Annecy, Valence, Grenoble, Paris, Geneva, Bruxuelles, etc.).
In addition, our vehicles are equipped to offer you maximum comfort during your journey and have the necessary equipment for the ski resorts.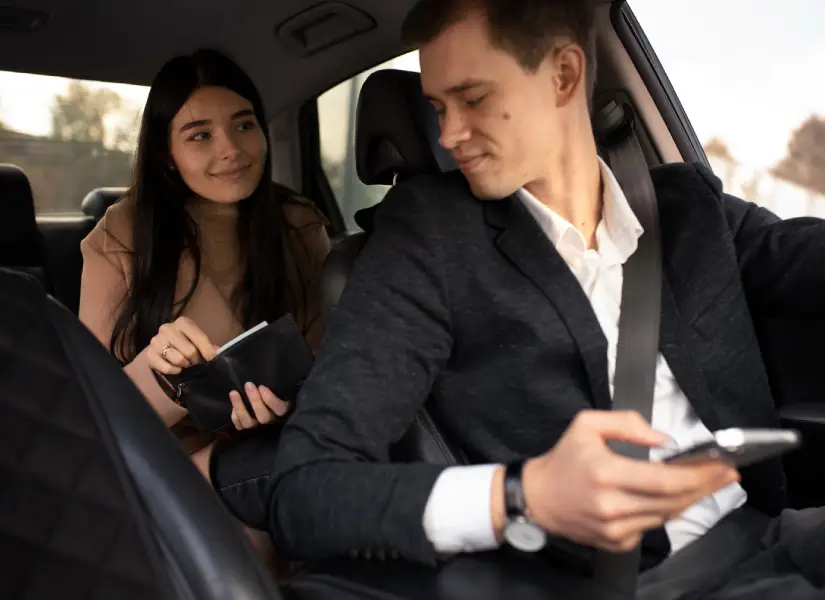 Taxi airport lyon low cost
Our mission is to offer you a cheap and quality taxi service for Lyon airport.
For this, we practice very comprehensive flat-rate taxi fares while keeping the best value for money in our service.
When booking your taxi, the price of your trip is displayed and you can pay directly online.
In addition, you can consult the price of our taxi rides on our price list.
More than a low cost Lyon airport taxi service, the safety and comfort of our passengers are our No. 1 priority.
Book your cheap Lyon airport taxi from €50.
How do I book a taxi to Lyon Saint Exupéry airport?
To book a taxi to Lyon Saint Exupéry airport, call 04 69 96 19 00.
In addition, you can book your taxi ride on our booking module and pay in advance by credit card or PayPal.
During the ordering process, you can enter all the details of your journey:
Departure address
Arrival address
Pick-up date and time
the vehicle of your choice (sedan or van)
Our website is optimised to allow you to book a taxi in less than 5 minutes. However, if you encounter any difficulties during the taxi booking process our support team is available 24 hours a day to help you.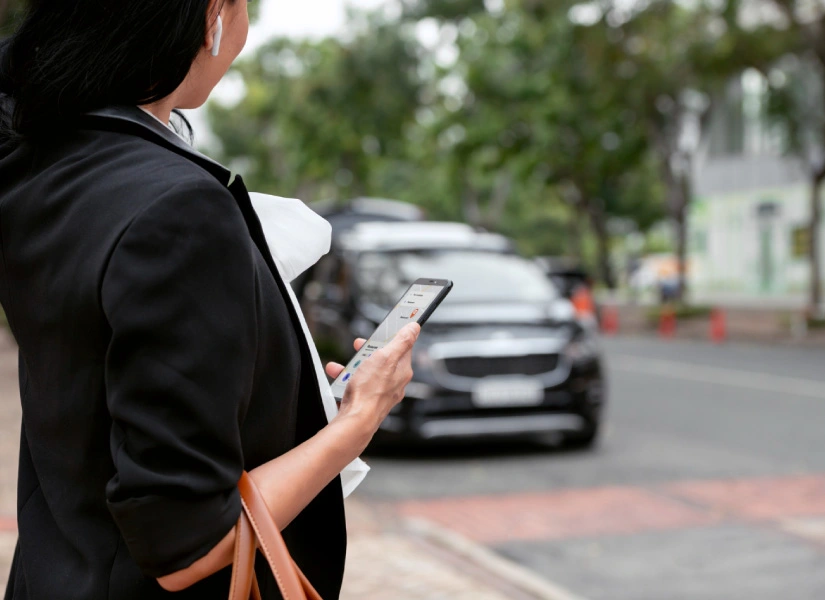 Professional taxi vehicles
Find out more about our taxis
Clean vehicle (cleaning after each race)
3 persons and 3 pieces of luggage (Sedan)
7 people and 10 pieces of luggage (Van)
Vehicle adapted for ski resorts (snow tires)
Lyon airport taxi fares
Take advantage of the cheapest Lyon Saint Exupéry airport taxi fares with the highest quality of service and transparent prices. The table below shows the taxi fares from Lyon Saint Exupéry airport to Ski resorts, surrounding towns, Lyon Part-Dieu and Perrache train stations.
*night time: 7:00 p.m to 7:00 a.m
Contact taxi Lyon Airport
Need a taxi to Lyon Saint-Exupéry airport? Contact a taxi from Lyon airport on 04 69 96 19 00 , by email or via the contact form. Leave us a message and our team will reply as soon as possible.
Call a taxi from Lyon Saint Exupéry airport on 04 69 96 19 00
Service available day and night