Lyon Airport Taxi
Book a Lyon airport taxi, for your trips from Lyon Saint Exupéry airport to the Lyon region and surrounding towns.
15 years of quality experience
more than 5000 races carried out
Taxi from Lyon aeroport to more than 90 cities in Europe
Lyon Airport Taxi
Welcome to Lyon, one of France's most stunning cities! Lyon has a lot to offer visitors and business travelers alike. Yet, you must consider transportation before you begin your exploration of this city. Finding a reputable and comfortable cab service might be difficult at Lyon Aeroport, one of the biggest airports in France. And there comes Taxi Lyon Aeroport in hand. Here, we'll introduce you to the best Taxi Service, which is Lyon Airport Taxi.
We are aware that airport transfers can be nerve-wracking, particularly if you are visiting a new place. In order to ensure that you reach your destination promptly and safely, we offer a dependable taxi service.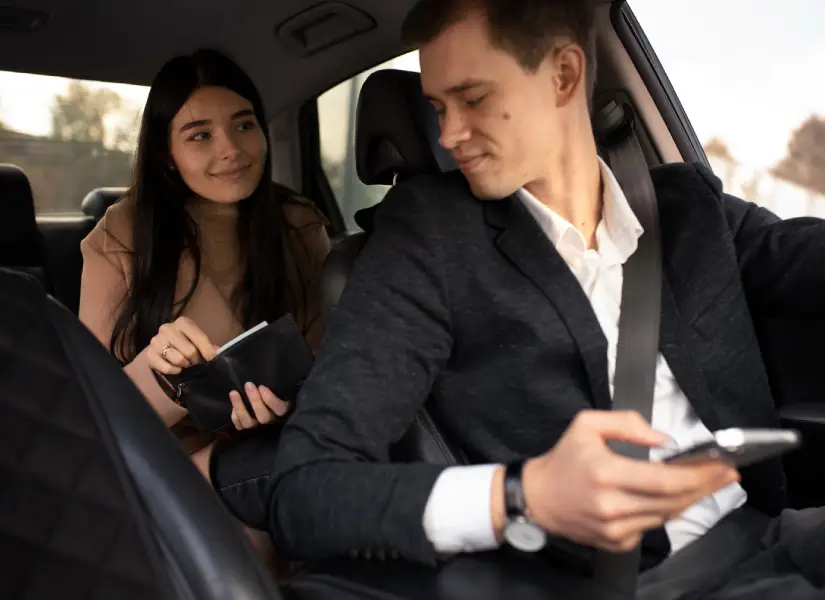 Punctuality
We know how precious your time is and we put everything in place to get you to your destination on time: flight tracking, shortest and fastest routes, etc.

VIP welcome
15 to 30 minutes before your arrival at the pick-up location, a professional taxi driver is ready to greet you with a sign marked with your name.
Free waiting
Train or flight delays can happen, or an unexpected event during the trip. In these circumstances, our team offers you the wait for free, at no additional cost.
Transparent taxi fare
The price of your trip is defined in advance when booking your taxi and without hidden costs. Our fares are in accordance with official taxi fare regulations.
Lyon Airport Taxi Service
Our Taxi Service is second to none. We offer the best airport taxi service. To fit any group size, we provide a selection of cars, including regular taxis, luxurious sedans, and minibuses. Our skilled and courteous drivers provide for a relaxing and secure travel. Our driver will meet you at the airport and assist you with your luggage as part of our meet and greet service. If you are visiting Lyon for the first time, this is extremely useful.
You can depend on us if you require a Taxi, we offer a dependable and inexpensive taxi service from any Lyon area to the airport. You can be sure that you will make it to the airport on time thanks to our drivers' familiarity with the city's routes and traffic patterns. We keep an eye on flight times as well, so we can change the pickup time if your flight is early or late.
Taxi from Lyon Airport
We are available to help you if you require a Taxi. We offer a dependable and welcoming airport shuttle service to any Lyon location. At the airport, one of our drivers will meet you, assist with your bags, and drive you to your destination. After a long flight, you likely want to unwind and take it easy, and that's what we provide.
The greatest taxi services in the city are offered by Taxi Lyon Airport, the Leading Taxi Company in Lyon Aeroport. Our primary goal is to provide our customers with dependable, pleasant transportation, and we go above and beyond to make sure your trip is stress-free. Our drivers ensure that you have a pleasurable experience by being knowledgeable, skilled, and polite.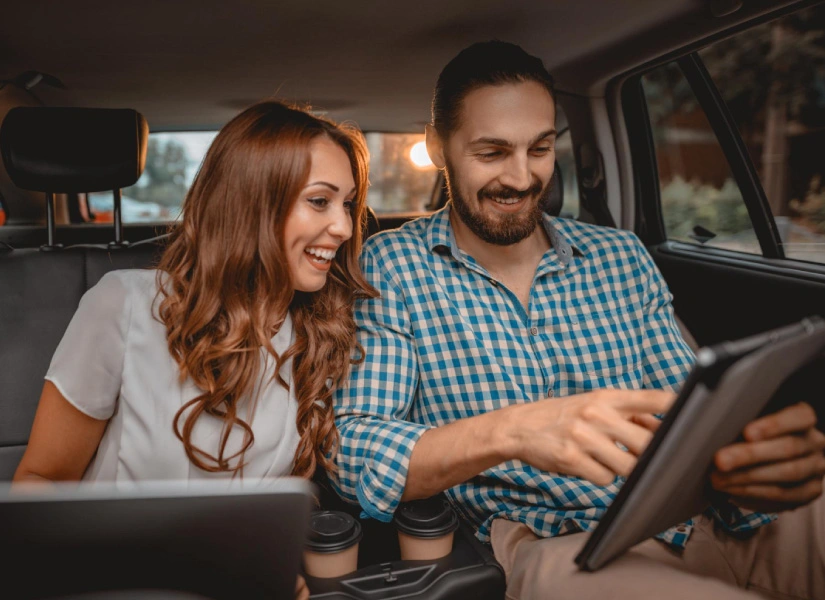 Book Taxi Lyon Airport
Booking a taxi wasn't ever simpler. You can make a reservation over the phone or online, and we'll confirm it right away. We have an easy and clear booking process, and our rates are reasonable. You can also make reservations in advance to avoid worrying about transportation when you get to the airport.
Lyon Airport Transfers is your best option if you're searching for a trustworthy and welcoming taxi service at Lyon aeroport. With an emphasis on dependability, convenience, and security, we offer the best airport transfer service in the area. Our knowledgeable, skilled, and courteous drivers will make sure your trip is stress-free. Enjoy your journey to Lyon by making a cab reservation with us today!
FAQs
How much would a taxi ride from Lyon Airport to the city centre of Lyon typically cost?
Taxi fares from Lyon Aeroport to the city centre might change based on the time of day, the amount of traffic, and the distance. Nonetheless, the typical price is between 50 and 60 euros.
Is it feasible to reserve a cab with specific needs or for a large group?
Certainly, the majority of taxi firms at Lyon Aeroport provide taxis for large parties or for customers with particular needs, such wheelchair accessibility. It is advised to let the taxi company know in advance if you have any particular needs so they can make accommodations for you.
What happens if my flight is cancelled or delayed?
To prevent any difficulty, it is advised that you notify the taxi company or driver as soon as possible if your flight is delayed or cancelled. The majority of taxi firms are adaptable and can change their timetables as needed.
Professional taxi vehicles
Discover the characteristics of our taxis
Clean vehicle (cleaning after each race)
3 people and 3 pieces of luggage (Sedan)
8 people and 15 pieces of luggage (Van)
Vehicles adapted for ski resorts (snow tires)
Taxi fares Lyon Saint-Exupery airport
Take advantage of the most advantageous taxi fare for Lyon-Saint-Exupéry airport with impeccable quality of service and transparent prices. The table below shows the prices of taxi fares from Lyon-Saint-Exupéry airport to ski resorts, surrounding towns, Lyon Part-Dieu and Perrache train stations.
*heure de nuit : 19h00 à 7h00
Contact Taxi Lyon Airport
Need a taxi for Lyon-Saint-Exupéry airport? Contact a taxi from Lyon airport on 04 69 96 19 00, by e-mail or via the contact form. Leave us a message and our team will get back to you as soon as possible.