Taxi From Lyon Airport to City Centre
Book a Lyon airport taxi, for your trips from Lyon Saint Exupéry airport to the Lyon region and surrounding towns.
Lyon Airport Taxi
An excellent taxi service
15 years of quality experience
more than 5000 races carried out
Taxi from Lyon airport to more than 90 cities in Europe
Need a taxi for Lyon airport?
A unique comfort and safety experience during your taxi ride
Punctuality
We know how precious your time is and we put everything in place to get you to your destination on time: flight tracking, shortest and fastest routes, etc.

VIP welcome
15 to 30 minutes before your arrival at the pick-up location, a professional taxi driver is ready to greet you with a sign marked with your name.
Free waiting
Train or flight delays can happen, or an unexpected event during the trip. In these circumstances, our team offers you the wait for free, at no additional cost.
Transparent taxi fare
The price of your trip is defined in advance when booking your taxi and without hidden costs. Our fares are in accordance with official taxi fare regulations.
Taxi From Lyon Airport to City Centre
Are you trying to find a cheap taxi from Lyon Airport to the City Center? You can count on our taxi company to get you from the customs gate to the place you want to be in the City Center quickly and easily. By scheduling your cab in advance, you may fly without worrying about it and arrive at your destination in peace.
Lyon Airport Taxi chauffeurs will be waiting for you within the terminal before your arrival. Take heart if your flight is delayed; we track client flights to ensure that we arrive promptly every time. We have high-end, ventilated modern and expensive cars at our disposal to make sure your journey is efficient, secure, and pleasant. Start your vacation or business travel in utmost comfort: Here you may get a quick quote!
We'll take you out as soon as we can from the place of your choice and transport you comfortably and easily to the place of your choice. Either it's heading to or leaving the airport, a destination around the block, an official meeting, a sightseeing excursion, a fun night out, a wedding, or another occasion.
Taxi Booking
Make a travel plan
Enter the specifics of your route, such as the destination and the time you'd want to be picked up. You can mention any stops you'll need to take before getting to your hotel here as well.
Online Quote & Booking
Once you are satisfied with the quotation we provide, you may make an online reservation. There will be no obligation to tip the chauffeur when you arrive because the cost of the trip has been submitted for payment.
Enjoy the journey
Inside the terminal, your taxi driver will be ready to take you up. Simply board and travel to your desired location in the City Center.
How Do You Get from Lyon Airport to the City Center?
Don't depend on erratic public transportation
You could be tempted to get to the City Center using the public transportation system in Lyon. Don't rely on the rail, subway, or bus systems to bring you to your desired place quickly, even though they may be great for getting around the city during the day.
Public airport transportation can be complicated and slow, with many possible delays and detours. Don't take a chance, is what we would advise. With no additional fuss, our taxi transfers transport you directly out of the Customs gate to your selected location. That's accurate.
Lyon Airport to City Center distance
The quickest and easiest form of transportation between Lyon Airport and the City Center is a quick, dependable cab ride.
A taxi from Lyon Airport to City Centre is by far the most effective way to travel, covering the 30-mile distance in just under 32 minutes on average. Merely prepay online when you book so that you won't have to wait in lines, stroll across stations, or even tip the chauffeur following the trip has ended.
Get a price estimate right away!
Why US?
Qualified Drivers
Have confidence knowing that our drivers have been licensed, protected, and authorized.
Up To 45% Off
With our help, you may save up to 45% on airport transportation.
Secure Network Transactions
Easy and secure online booking process; takes only 5 minutes
230,000 Grateful Clients
More than 230 thousand happy clients per year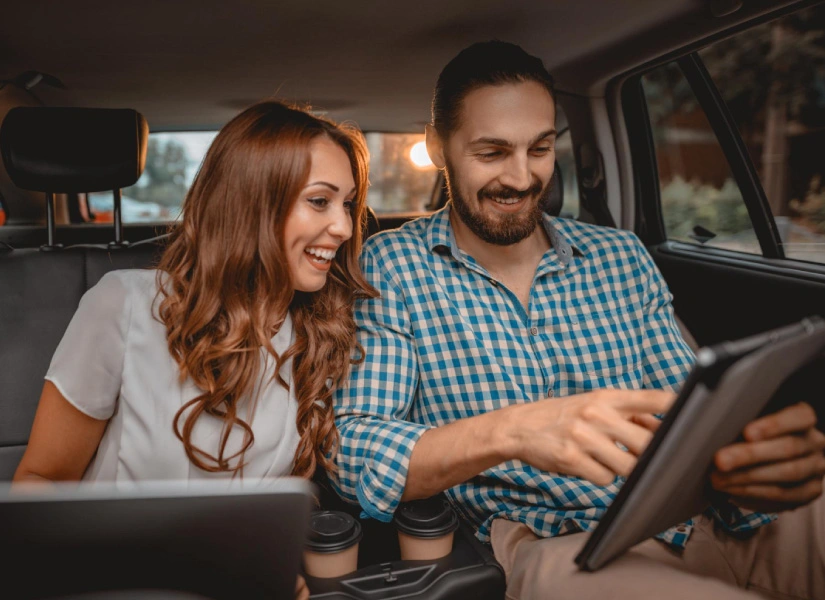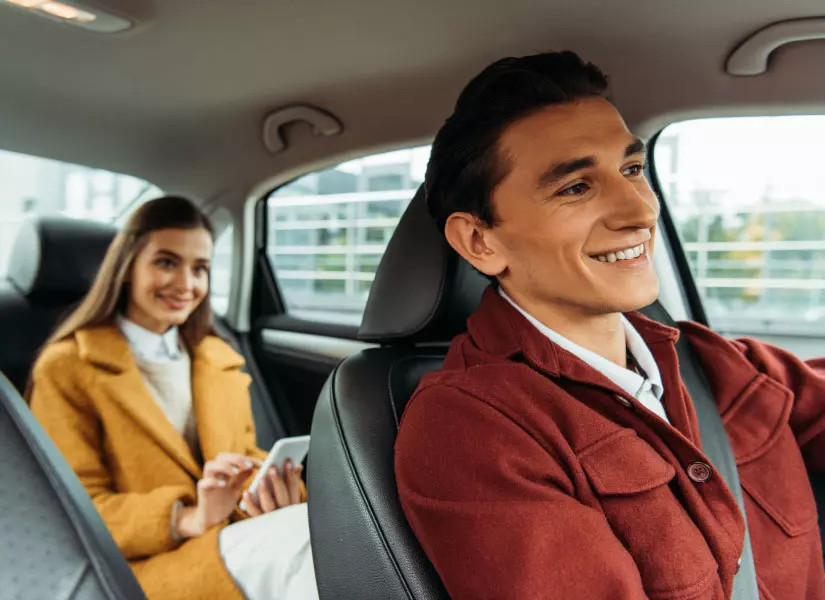 Affordable
We can provide consistently low charges since we use an optimization system to determine our rates, which makes us significantly less expensive than regular monitored taxis.
Zero Stress
When you're ready to leave, our chauffeurs will have been eagerly awaiting you in the arrivals hall and will be able to take you out. Instead of spending time waiting in never-ending taxi lines or wasting energy attempting to hail a cab, you'll have more time to unwind before continuing on your journey.
Our Extensive Vehicles
Choose from any of our four vehicle categories to reach your location in luxury. We have a vehicle to fit your trip requirements, from budget to luxury.
Executive
Up to 3 people
Up to two suitcases
2 or more bag
Executive Carrier
Up to 8 people
Up to eight suitcases
8 or more bag
VIP Car
Up to 3 people
Up to two suitcases
2 or more bag
Taxi Bus
Up to 16 people
Up to sixteen suitcases
16 or more bag
Professional taxi vehicles
Discover the characteristics of our taxis
Clean vehicle (cleaning after each race)
3 people and 3 pieces of luggage (Sedan)
8 people and 15 pieces of luggage (Van)
Vehicles adapted for ski resorts (snow tires)
Taxi fares Lyon Saint-Exupery airport
Take advantage of the most advantageous taxi fare for Lyon-Saint-Exupéry airport with impeccable quality of service and transparent prices. The table below shows the prices of taxi fares from Lyon-Saint-Exupéry airport to ski resorts, surrounding towns, Lyon Part-Dieu and Perrache train stations.
*heure de nuit : 19h00 à 7h00
Contact Taxi Lyon Airport
Need a taxi for Lyon-Saint-Exupéry airport? Contact a taxi from Lyon airport on 04 69 96 19 00, by e-mail or via the contact form. Leave us a message and our team will get back to you as soon as possible.